Parklife Festival
Posted on 9th June 2013
I was asked to come shoot Parklife Festial on the Sunday by their Social Media team and given free reign to shoot what I liked throughout the day, here's a few of my highlights.

This was Parklife 2013. Crowd surfer during Totally Enormous Extinct Dinosaurs set in the Big Top. 800 likes on the Parklife Facebook page and over 60 retweets on Twitter.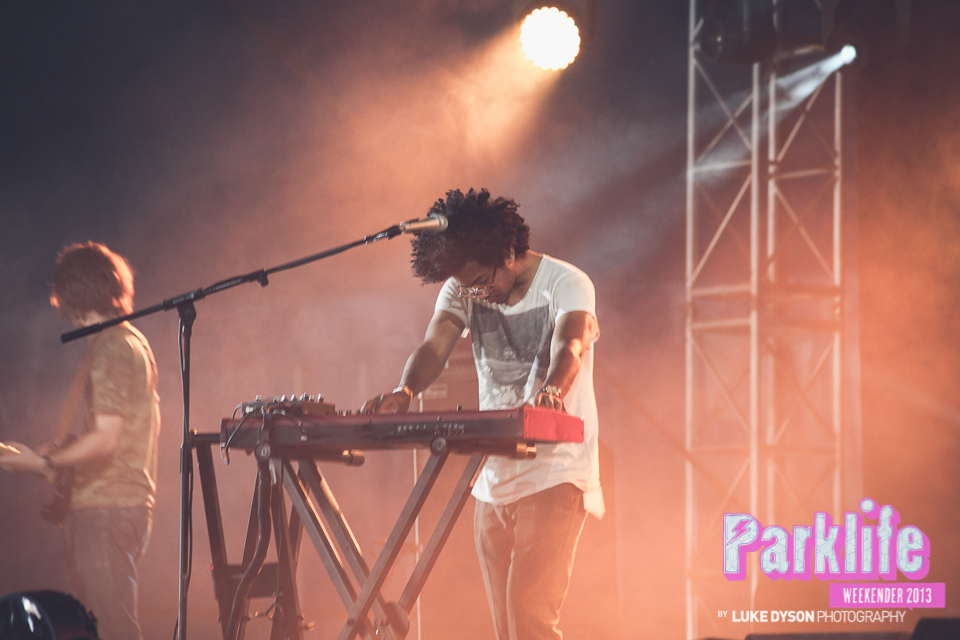 Toro y Moi I couldn't help but miss after being highly recommended by a friend, repeatedly. I'm pretty sure there hasn't been a week where I haven't seen him wear his Toro y Moi t-shirt.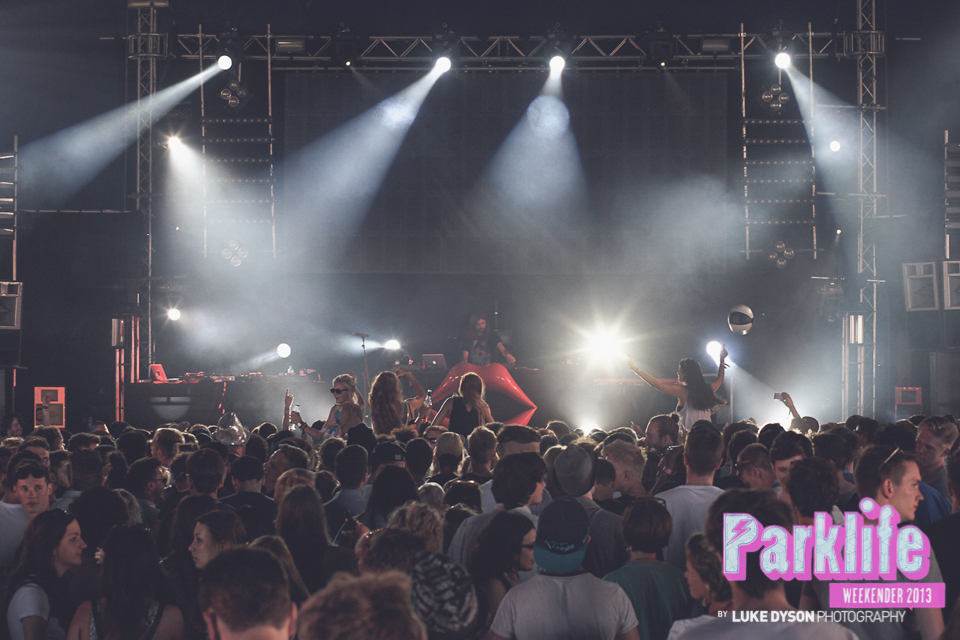 After catching Breakbot's great live set at Ed Banger's 10th Birthday at The Forum in London I was excited to catch his set again in the Hudmo presents tent.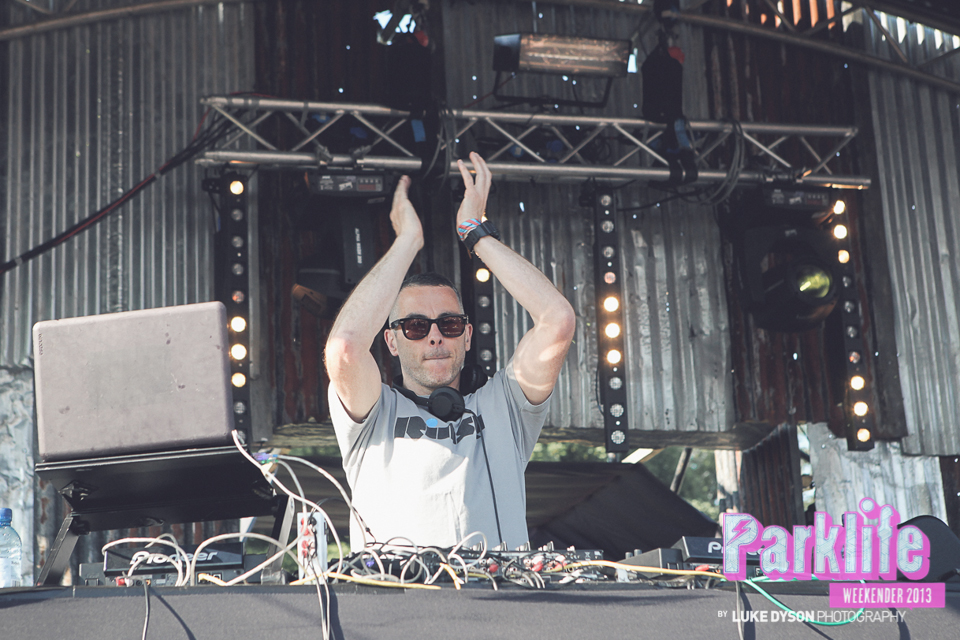 A quick detour to treat the girlfriend to some churros to keep the sugar levels up, left me just enough time to jump in the pit of the RamJam stage to catch the end of DJ Zinc's set.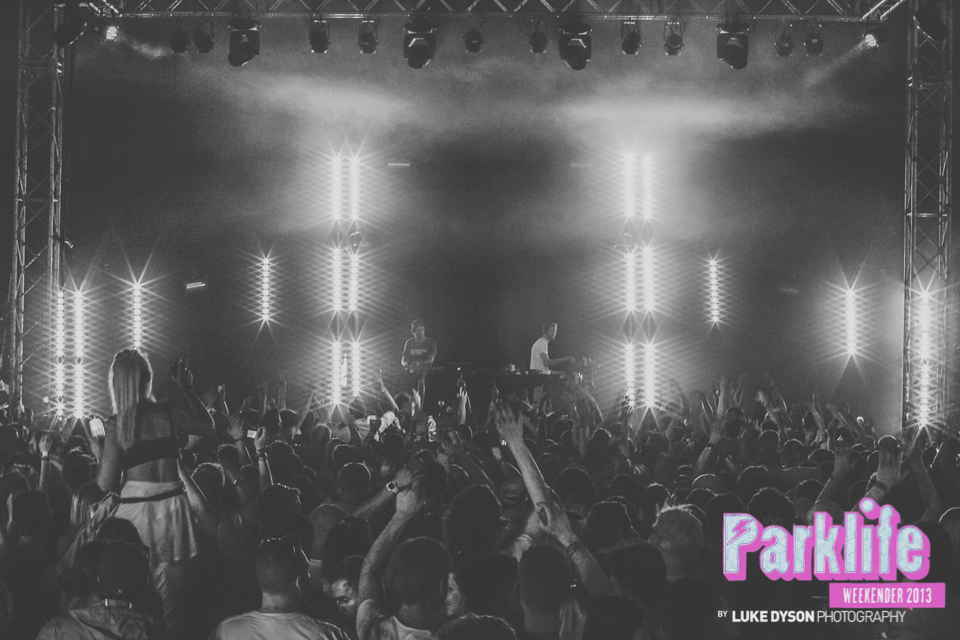 Next I caught the legendary Todd Tejere and Lindstorm playing together live, this shot capturing them finishing with Inspector Norse.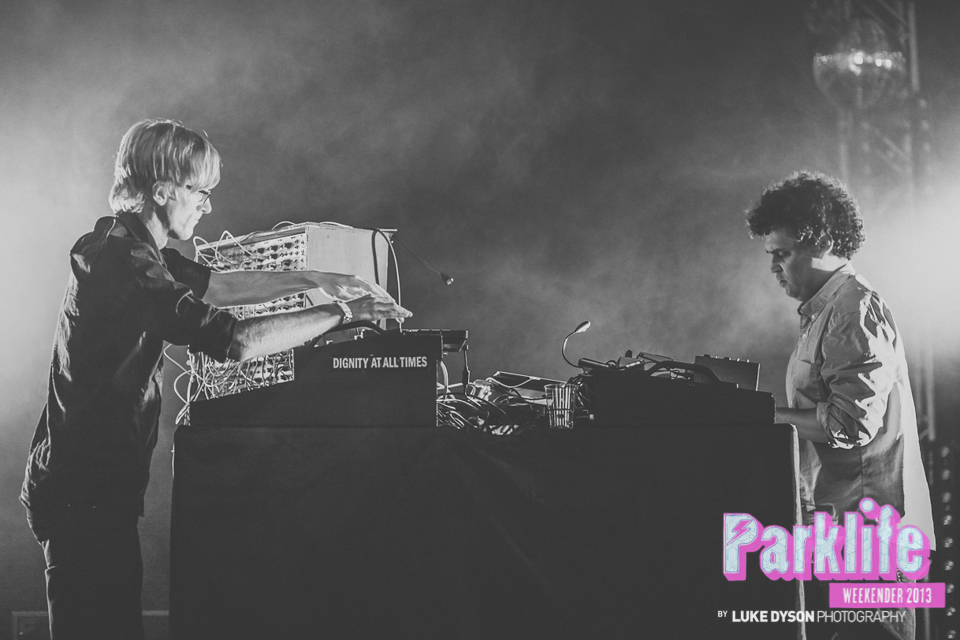 This is the first time I got to experience the confusing cabled setup of Simian Mobile Disco live in the Big Top.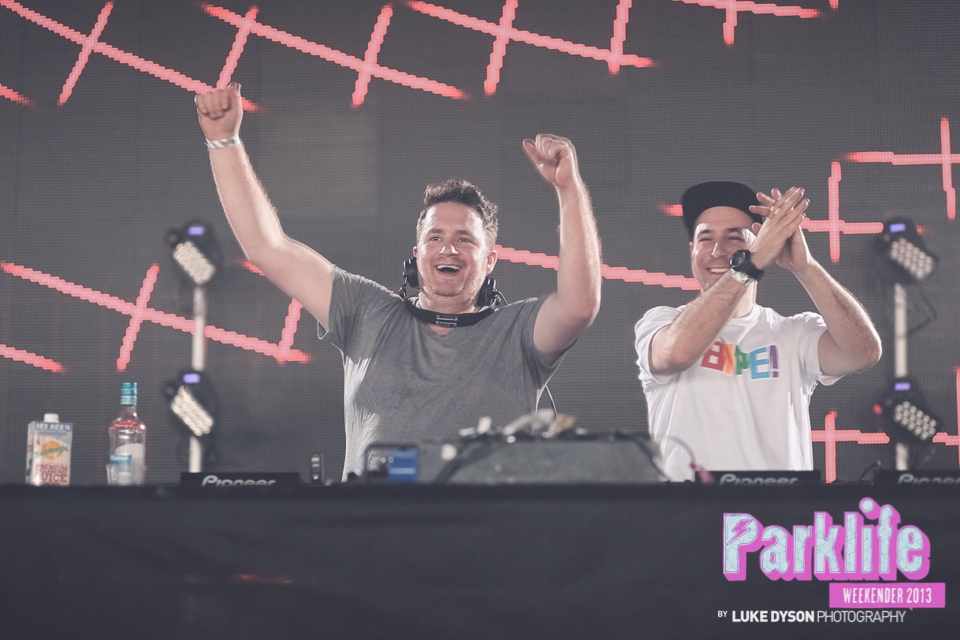 I don't think there was a single person on site who didn't plan to see Eats Everything B2B Justin Martin in the Warehouse Project tent, sadly due to a few set time/stage changes not everyone found them to begin with but it didn't take long for word to spread. They played their usual big hitters in their set whilst keeping as many beach balls in the air at once as possible. A real party atmosphere.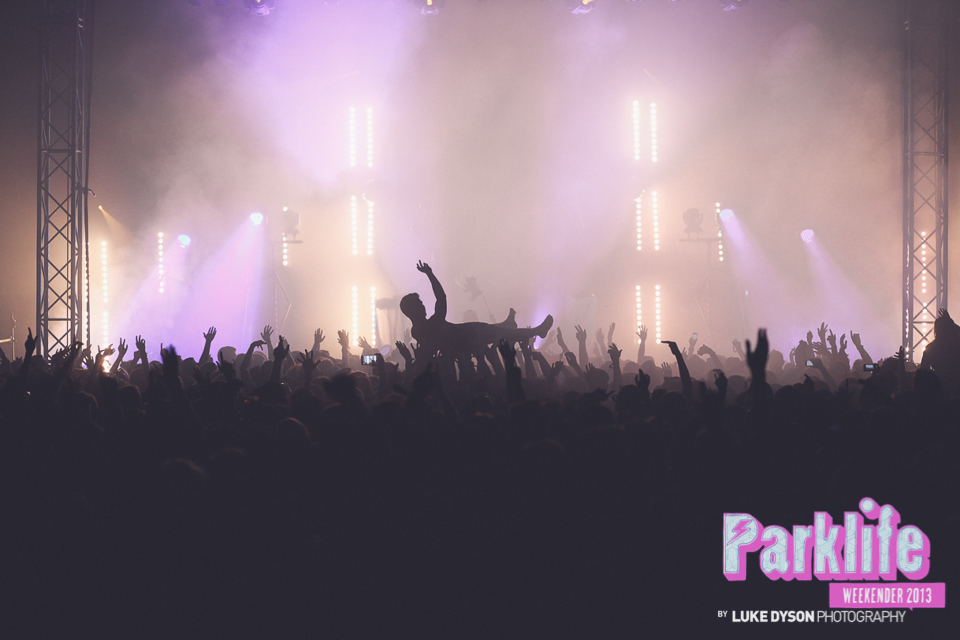 This photo sums up Parklife for me, I saw this guy attempt to stand on someone's shoulders but fail. Luckily the crowd caught him and well, I didn't miss the shot! This image went viral and as far as I'm aware is my most viewed photo to date.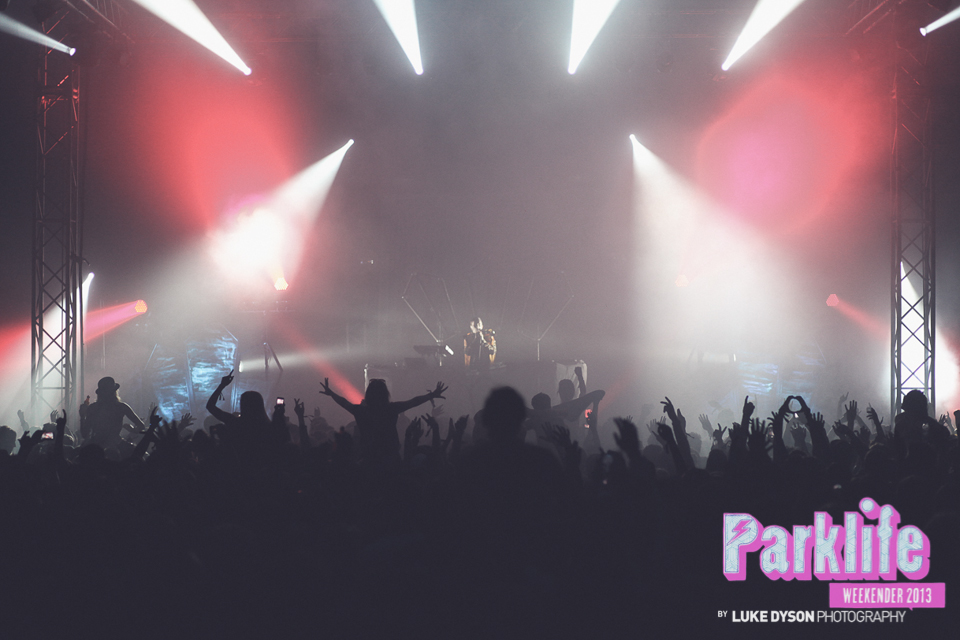 Both this shot and the previous are of Totally Enormous Extinct Dinosaurs (Live), I love the lights in this one that look like teeth of a dinosaur.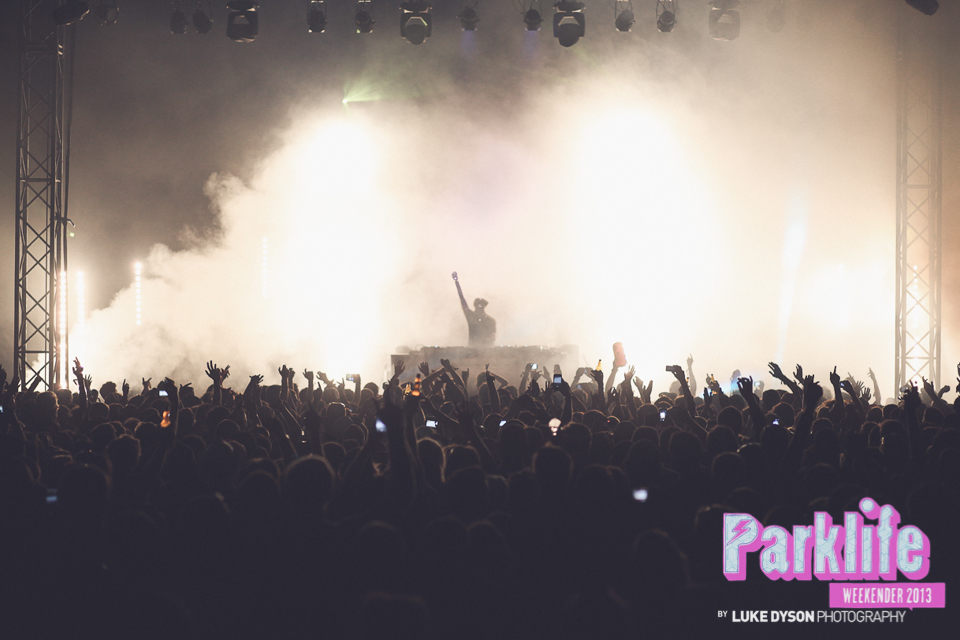 Finally before rushing off to beat the queues for the Metro home, I caught Boys Noize in the Big Top.


---